SSI, we provide superior solutions to our valued customers through import products in the field of aerospace and defense.
We pledge to contribute to the growth of customers and prosperous society through our products and providing services with our innovative global partners.
Company Name
SOLID SOLUTIONS INC.
(Abbrev.: SSI)
Established
August 27th, 2008
Capital Fund
¥40,000,000 (at November, 2017)
Capital Reserve
¥14,000,000 (at November, 2017)
CEO
Osamu Okabe
Head Office
PlazaShibaBuilding, 5-13-10, Shiba, Minato-ku, Tokyo 108-0014
Go to map
TEL: +81-3-6868-3820
FAX: +81-50-6860-5236
Business
• Importing and Sales of Industrial and EquipmentAstrospace(Defense)
• Sales Support of Industrial and Astrospace(Defense) Equipment
• Export and Sales of electronic components
Banks
Mizuho Bank, Ltd.
Sumitomo Mitsui Banking Corporation
Daitokyo Shinyoukumiai
Rakuten Bank, Ltd.
Japan Finance Corporation
Seibu Shinkin Bank
Japan Post Bank Co., Ltd.
Risona Bank, Ltd.

Countries of Suppliers
U.S.A, U.K, Israel, Germany, Japan
Customers
Japan Ministry of defense, Fuji Heavy Industries Ltd., NEC Corporation,
Japan Radio Co., Ltd., Kawasaki Heavy Industries, Ltd., TOSHIBA Corporation,
New Japan Radio Co.,Ltd. Mitsubishi Electric TOKKI Systems Corporation
Tokyo Aircraft Instrument Co.,Ltd., Sasebo Heavy Industries Co.,Ltd.
Company History
2008/08/01
Established Solid Solutions Inc.
2010/06/01
Get Licence for Governmental Bidding
2011/11/01
Developed and implemented the Policy of Environment Business and the Environment Management System
2013/08/01
Increase in Capital:(¥36,500,000 Capital Fund, ¥10,500,000 Capital Reserve)
2017/08/01
Start Worker Dispatch Business:
SSI Corporation
2017/11/01
Increase in Capital:(¥40,000,000 Capital Fund, ¥14,000,000 Capital Reserve)
CEO Message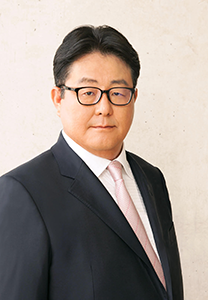 Our business unit is small but the small and compact unit must be easy to follow rapidly changing domestic and global environment and we are possible to fulfill any needs of customers with celerity, activity, coordination, and differentiation. All this our skill and acidity will be connected to provide some contribution to society.

Now, based on traditional importing business with high-quality worldwide work pieces as our main business, we are involving to help exporting Japanese products and protecting beautiful Japanese traditional work and skill. We, all employer and employees, are glad to contribute stable growth of customers and stability for all society.

Sincerely appreciate your kind cooperation and support,

April, 2019
Osamu Okabe
Access
Location
PlazaShibaBuilding, 5-13-10, Shiba, Minato-ku, Tokyo 108-0014
Go to map
TEL: +81-3-6868-3820
FAX: +81-50-6860-5236
Access
• 5 min. walk from Mita Station (Subway Mita Line)
• 7 min. walk from Tamachi Station (JR Yamanote Line)